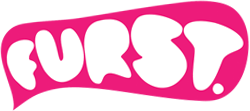 FURST WORK

[ BACK ]
TenFeet / Talpa
CREDITS

This is a clip from the tv-show "Bloed Zweet & Tranen" 2014.
A Dutch TV-Show contest for the best folk singer.
In collaboration with Signtrack and TenFeet, we delivered the live background visuals for every performances throughout the show.
This translates to a "layered and dynamic visual presentation" for around 60 songs.
For more info about this show visit:
SBS6 BZT-Show
Title: Bloed Zweet & Tranen 2014
Client: Talpa
Visuals Team: TenFeet / Signtrack / Furst
Remote 2D & 3D Motion graphics / Visuals: Furst & Signtrack
On Location: Signtrack
Facilities: TenFeet